Welcome to…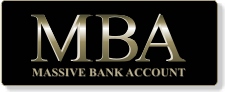 Thank you for your interest in Massive Bank Account. We look forward to serving you and helping you.
You can use the form below to contact our corporate office, or click on the buttons to specifically contact Rick Warner or Peggy Warner.
Please be advised that our business hours are Monday – Thursday, from 9:00 AM to 5:00 PM (EST). Please allow 24-hours for response during the business week.
Emails and phone calls received during "off-hours", weekends or (US) holidays, will be answered immediately the next possible business day.
---
For General Inquiries:
For General Inquiries, questions about our memberships, programs or trainings, simply fill out the form below and click the submit button. Our team will reply within 24 business hours.