The content you're trying to view is for MBA members only.  BUT WAIT!!  You can access this information by purchasing the appropriate course or subscription to our services.  If we can help you in any way, please feel free to contact us by clicking the tab above for Contact Us.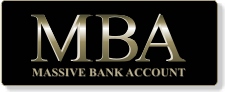 Our Next Live Fast Track Wealth Seminar will be in Tampa, FL.  Friday, March 10th, 2023!

Here's what's covered at the live Stock/Options Seminar, my specific stock and options trading techniques:
The critical and essential mindset of a successful trader. How the wrong temperament will sink you faster than the Titanic.  How checking your emotions at the door can make you fabulously wealthy.
Overcoming the two major barriers in trading.
Reading stock and options charts like a seasoned pro.
How to "virtual-trade" with absolutely no risk until you master the

principles

.
Finding the right stocks to trade.  There are tens of thousands of stocks to trade, but only a handful each week make my cut.  And, when you find them they go through another round of testing.
Pinpointing when to buy and sell stocks or stock options. There's no "guessing" with my system.
Nipping losses in the bud and locking in massive profits.
Using leverage to magnify your gains.
Precise money management skills.
Choosing the right brokerage and avoiding excessive fees.
Where to locate free resources.
How to master my time-tested, end-of-day stock and options trading strategy in 10 minutes a day.
To get started on-line now, click the Fast Track Wealth Stock/Options Course below!